TYPE OF PROJECT
Clay Terracotta Roof in Nichols Hills, Oklahoma City
Rather slate, tile, asphalt or clay, our team has mastered the basics in pursuit of mastering the unique. And we're here to help protect your investment.
MATERIALS USED
# OF SHINGLES
HOURS OF WORK
OTHER COOL STAT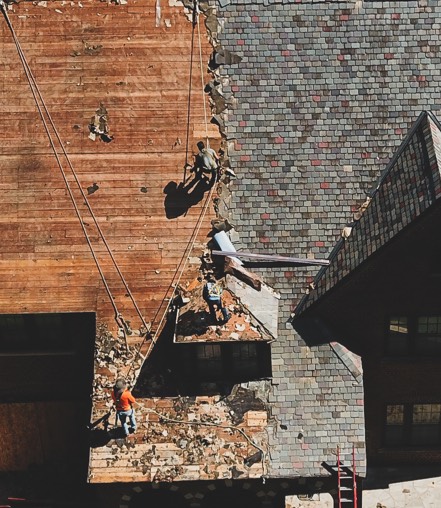 It is probably the dream of any amateur astronomer to be able to be the boss of one of the great multi million dollar telescopes even if it was just for one hour or for a few shots. Sure, we can have a lot of fun with our binoculars. And as we improve our personal equipment set, we get better and better at pinpointing what we want to see in the sky.
But there is only so far we can go within the constraints of a family budget in building the perfect telescopic operation. Probably the next level then is to work together with others in your astronomy club. By pooling our resources, we can make more progress both in acquiring much more sophisticated equipment and in synchronizing our telescopic operations.
All of this is good and its fun to tweak it and play with it always finding improvements. But when we are sitting back and dreaming, it's those big institutional size telescopes that really grab our interest. Maybe you have had a chance to visit one at Kitt Peak, Arizona, Mauna Kea, Hawaii, Palomar Mountain, California or Mt. Locke, Texas to name by
Coventry is a city with a thousand years of history that has plenty to offer the visiting tourist. Located in the heart of Warwickshire, which is well-known as Shakespeare's county, there are easy transport links to historic Warwick, Rugby and Stratford-upon-Avon. Additionally, there are many things to see and do in and around Coventry itself.
SUBTITLE HERE LIKE THIS
The city has many places of interest to the visitor. Coventry is renowned as a religious center with many important churches within its locale. The city also has many beautiful gardens that will fascinate those nature nature lovers amongst you. Similarly, a number of museums are also on hand to enable visitors to explore the city's diverse history. Here are just a few of the attractions:
The medieval city wall. Today, two of the twelve original gates are still standing, the Priory gate and the Tower gate. Sections of the city wall itself also survive, with the best-preserved section located within Lady Herbert's Garden, which is also open to the public. The old cathedral ruins. German bombs destroyed the original cathedral; however, these are some of the most picturesque ruins you'll see, and include the original stained-glass windows that have remained intact, and the famous "Charred Cross". The new cathedral. This is a masterpiece of modern, innovative architecture and has to be seen to be believed. A centerpiece is the 72-foot tapestry of Christ. Coventry Canal Basin. Restored from the original 19th century wharf, this remains a popular tourist attraction, complimented by city centre shops and the impressive canal-side 'art trail'.
WORK WITH US
Want your own Goodman roof?
We'd love to hear from you. Fill out the form and someone from our team will reach out.
TALK WITH US