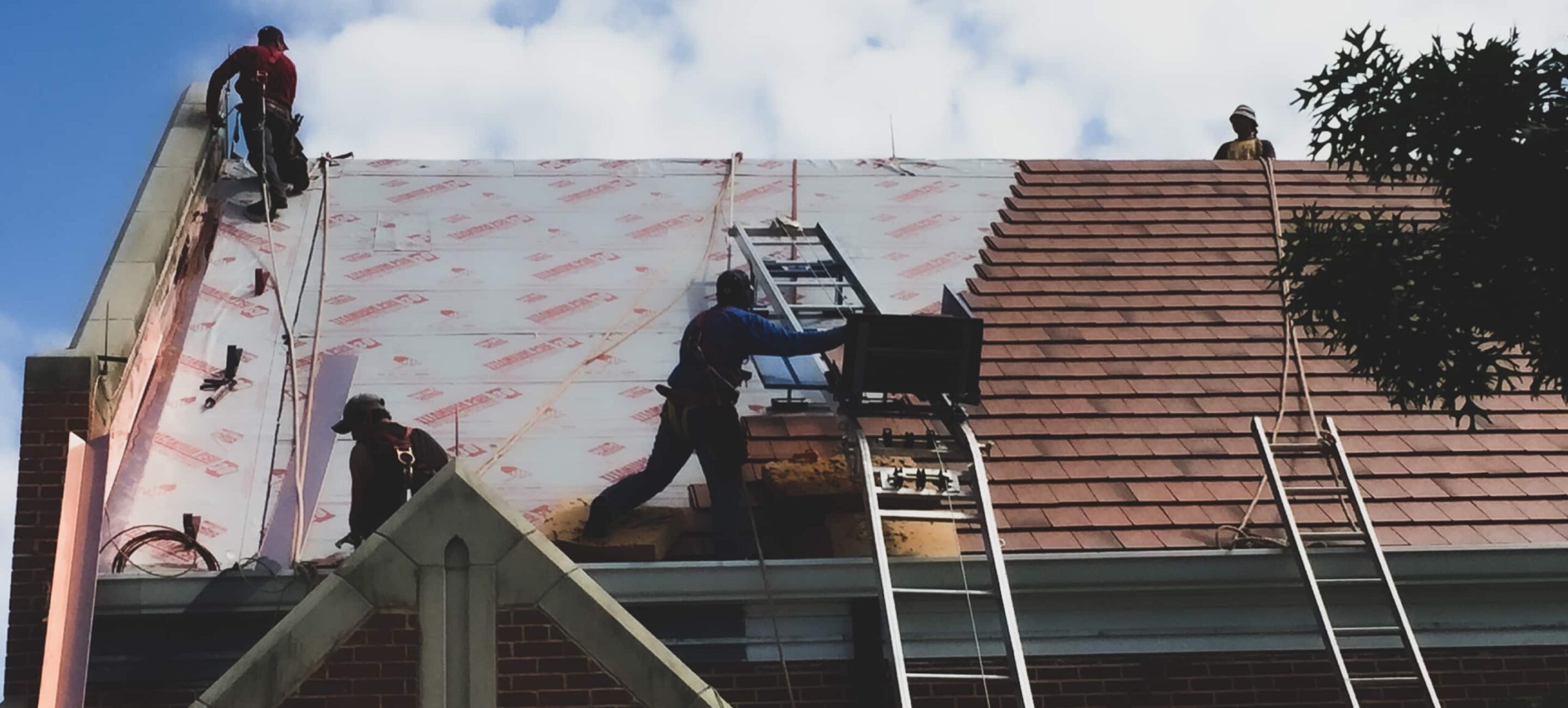 CHURCH RESTORATION
Crown Heights United Methodist Church
With the Goodman team's support through an insurance claim, this beautiful 1920's church was able to salvage its tile roof and sky-high steeples. The roof and steeples were reframed and ice and water membranes were added, but more importantly, the historical beauty of the building was not only maintained but elevated.
MATERIALS USED:
LUDOWICI TWO-COLOR BLEND TILE
WEATHERED TEXTURE
ICE AND WATER MEMBRANE
RING SHANK COPPER FASTENERS
PROJECT YEAR: 2016
ORIGINALLY BUILT: 1929
The Church has enjoyed a beautiful leak-free Ludowici tile roof ever since. We would gladly recommend Goodman Construction to others we think would benefit from their claims assistance and their tile installation expertise.

WORK WITH US
Want your own Goodman Roof?
We'd love to hear from you. Reach out and someone from our team will connect with you.
TALK WITH US